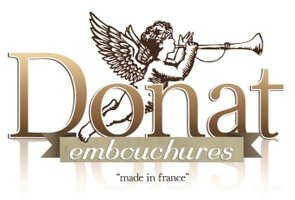 Designed and intended for musicians of all levels, Donat mouthpieces are always of the highest quality and authenticity. Designed for playability, they bring comfort and precision for a rich and charismatic sound.
Through the subpages in the menu above, you
will find information about the available models,
prices, and how you can order.
If you would like to test the mouthpieces that I have in stock (see Models page), I'm located in Serooskerke, The Netherlands. Please contact me for an appointment or any questions that you may have.
For more information, also see www.donat-mouthpiece.com.